Overview


NASP and the Community Foundation for Financial Literacy have come together to bring the FAST Track Program to Atlanta area high school students. This collaborative effort was done to leverage each organization's strengths and collective resources.
Program Description
The Maynard Jackson-NASP FAST Track Program is a nine-month program that teaches students about careers, entrepreneurship and personal financial responsibility. The career focus centers around careers in the financial services industry, but also exposes the students to so much more. The entrepreneurial concepts taught help develop the students' understand of starting a business. In terms of financial responsibility, we believe that education is the primary key to building assets. Students will learn all the basics to ensure that they start on the right track and the FAST Track!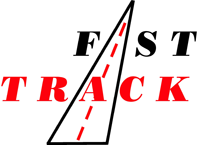 NASP's financial literacy initiative for high school students called the Wall Street Finance and Scholastic Training Program (FAST Track) and was launched in November 1996 by the New York City Chapter of NASP. The purpose of the program is to expose and educate high school students on various aspects of the financial services industry, including employment opportunities. Participants must be in grade 9 or higher and in good academic standing and participate in an application process which includes providing sort answers, essays and letters of references.
The FAST Track Curriculum consists of:
– Informational sessions on Stocks, Bonds, Personal Finance, Business Operations, and Real Estate
– Individual homework assignments, text book and experiential learning through group projects and competitions including stock market simulation
– Resume Writing, public speaking techniques, business etiquette
– On-site tours and visits to financial and educational institutions
– Interaction with mentors and professionals from the financial services industry
– Scholarships
The Community Foundation for Financial Literacy, Inc. (The CFFL) is a grass-roots nonprofit made up of finance professionals dedicated to teaching financial literacy concepts to youth. Today, the organization has a national focus and combines its resources with those of its collaborative partners in local markets
to deliver the message of financial intelligence.
At its core, the CFFL's mission is aimed at helping families build assets and achieve financial self-sufficiency. By taking a proactive role in developing programs that teach financial concepts and that create awareness of the need for financial literacy, they believe they can help build stronger communities.
var _gaq = _gaq || []; _gaq.push(['_setAccount', 'UA-29774432-1']); _gaq.push(['_trackPageview']);
(function() { var ga = document.createElement('script'); ga.type = 'text/javascript'; ga.async = true; ga.src = ('https:' == document.location.protocol ? 'https://ssl' : 'http://www') + '.google-analytics.com/ga.js'; var s = document.getElementsByTagName('script')[0]; s.parentNode.insertBefore(ga, s); })();